If what you downloaded and saved in your phone, computer, hard disk or USB drives are the original M4P files of Apple Music, then we have to tell you that these tracks can never be played on unauthorized devices. You will need to convert the M4P files to MP3 first, and that's why we post this article. We will show you what can we do to bypass the Apple Music's encryption by converting the M4P to MP3 with TuneKeep Audio Converter.

Why Do We Need to Convert Apple Music's M4P Files to MP3?
Apple Music uses some kinds of encryption technology to encrypt or lock the original audio file and they've named it "M4P". The M4P format is actually a branch of MPEG-4, which gets encrypted by Apple Music. It means the downloaded Apple Music tracks are in M4P files that we cannot listen to them on the "unauthorized" devices. And if you want to use these tracks as the BGM of your video projects, sorry, this idea cannot be realized as well. The question is: what can we do to this? Well, it sounds hard to solve it, right?
The answer goes to conversion. When the M4P format was first introduced, it was really disturbing. But as people's understanding of M4P files deepened, some M4P to MP3 converters began to appear. Below, we will introduce you three methods that can convert M4P files to MP3 files, you can choose according to your needs.
There are some online M4P to MP3 converters you can have a try, for example, the MP3Cutter. However, none of these ordinary free converters can guarantee that their conversion is stable and fast, and the quality of the MP3 files after conversion is also lost. These problems actually destroy people's music experience, especially for those who want to enjoy high-quality music.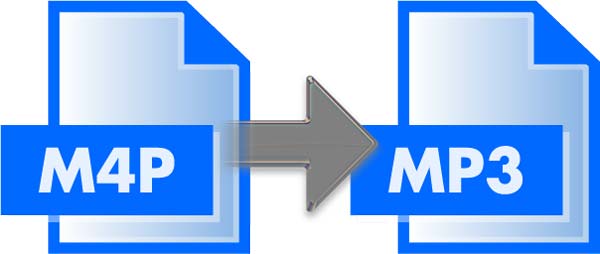 Why Should We Select TuneKeep Audio Converter?
TuneKeep Audio Converter is a professional, powerful, desktop-based Apple Music converter. For anyone, using TuneKeep Audio Converter to convert M4P files to MP3 files is extremely easy.
Benefits of TuneKeep Audio Converter
Convert M4P files to MP3 files without any loss of audio quality
Retain all the ID3 tag like title, artist, genre, etc. in each M4P file
Batch conversion and built-in search bar make it easier to do a conversion
Convert every M4P files to MP3 in at most 16X faster conversion speed
Organize output files with ID3 tags and special characters like "/" and "_"
Support the latest Windows, macOS, iTunes and Music app
How to Convert M4P Files to MP3 with TuneKeep Audio Converter
Step 1:

Launch TuneKeep Audio Converter

After installation, please launch TuneKeep on your computer. At the same time, iTunes (Music app on macOS 10.15) will be launched with the converter. When the converter is working, please do not exit iTunes (Music app). It may take a few seconds to load the media files in your iTunes library, after that, all the songs will be listed as playlists in the left panel.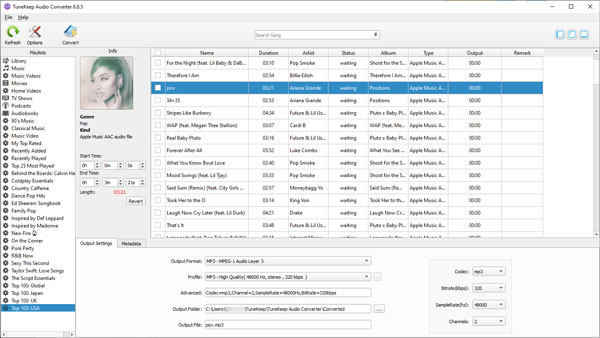 Step 2:

Select M4P Files You Want

Find the M4P files you want to convert to MP3, and check the checkbox of them. If you want to locate the M4P files quicker, you can enter its title in the built-in search box and remember to check them after searching.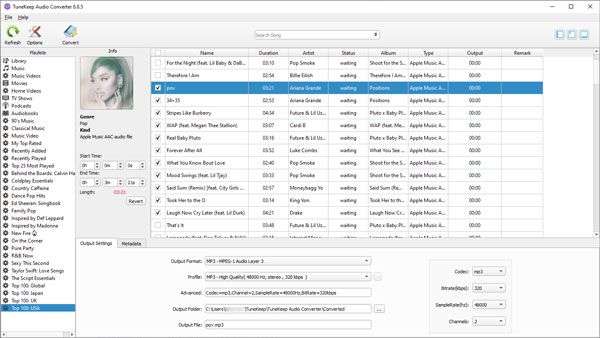 Step 3:

Options & Settings

Please look at the bottom panel, you can choose MP3 as the output format from here. By default, the converter will set MP3 as output format so, actually, you don't need to do anything about it. Then you can press the Options button at the top left corner to open the Options window. You can control the conversion speed, adjust volume and set other settings from it.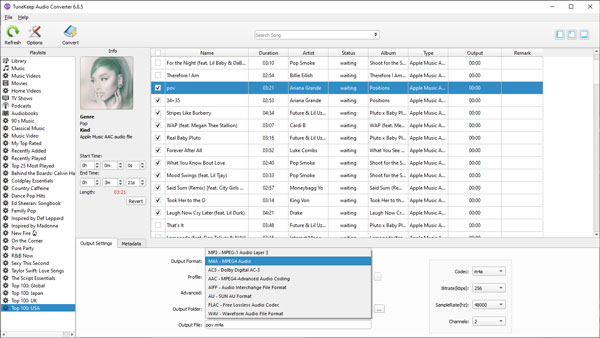 Step 4:

Start the M4P to MP3 Conversion

When you think everything is ready to be started, you can click on the Convert button at the top left corner to start the conversion. With 16X faster conversion speed, the whole process should be done in a short time.

After the conversion, you can click the Open Output File button (Explore Output File on Mac version) to locate and open the MP3 files that you are hoping to get.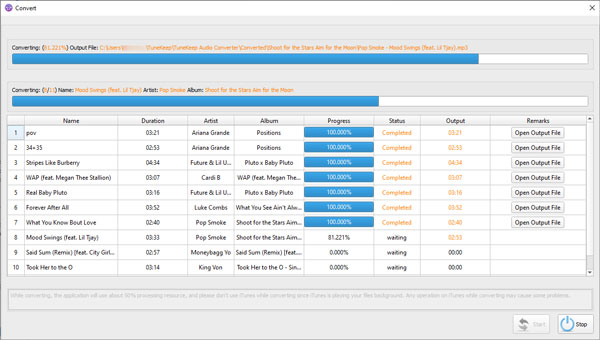 Conclusion
It is time to cheer! Now we think you can convert the annoying M4P files to MP3 all by yourselves. Do not let Apple Music limit you anymore, come and join us to bypass their encryption and get a better and more comfortable music enjoyment with all your music players. iPod Nano, iPod Shuffle, Sony Walkman, and of course, you car stereo, all of these devices can play the M4P files (actually MP3 file now) freely! If you want this, hesitate no more and click the "Download" button below to start a fresh experience.