Spotify users have probably noticed that after using Spotify to stream music, their hard drive is filled up, even though they haven't downloaded anything from Spotify. The reason for this problem is Spotify cache files on the users' computer to make Spotify itself run faster and more stable. However, Spotify cache files often take up space on the hard drive, and this usually causes problems on the computers, such as slowing the computer, making storage space become insufficient and so on. In this post, you will learn the facts and tips about Spotify cache files and how to clear Spotify cache files on your computer or phone.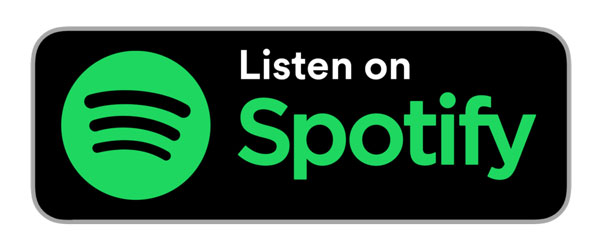 What is Spotify Cache Memory?
Let us first figure out what cache memory is. In computing, cache memory is something created to store program recent instructions and data. The computer processor can access these instructions and data from the cache memory instead of access from the computer's main memory, which means cache memory can help programs run quickly and smoothly. It is actually good for improving the user experience of programs. As one of the most popular digital music streaming services worldwide, Spotify also used this technology to improve the Spotify app and Spotify Desktop version.
However, doing so can have bad consequences. Although cache memory helps software programs run smoothly, it can also notably make your computer or mobile devices become slow after using programs or apps. If users do not clean up the cache files regularly, it will eventually harm their devices. Keeping the devices clean can also bring us a great user experience of multiple programs and apps. For that, it is necessary to figure out how to clean up the cache from Spotify, otherwise, our devices' storage space would just get occupied by Spotify bit by bit.
How to Clean Up Spotify Cache Files
Let's firstly find out the method to clean up Spotify cache on Windows OS.
For different versions of the Spotify Desktop (standalone version and Windows Store version), there are different clean-up methods. If you are using the standalone version of Spotify, please follow the steps below:
1. Search for "%AppData%" in the search bar
2. Open the first result, which is the Roaming folder
3. Click "Up to" button to go to the App Data older
4. Open Local Folder and delete the Storage folder
If you are using the Windows Store version of Spotify, please follow the steps below:
1. Search for "%AppData%" in the search bar
2. Open the first result, which is the Roaming folder
3. Click "Up to" button to go to the App Data folder and click on Packages
4. Select SptifyAB.SpotifyMusic_zpdnekdrzreaO
5. Open LocalCache > Spotify > Data and delete every file and folder you can see in the Data folder
It is easy to clean up Spotify cache on Windows. Well, cleaning up Spotify cache on Mac is as simple as on Windows, please take the following steps:
1. Go to Users and select your username > Library
2. Search for the Cache folder and open it
3. Find and Open "com.spotify.client"
4. Delete all the folders in the "com.spotify.client" folder
If you also want to clear the offline files cache:
1. Open Library > Application Support
2. Choose Spotify
3. Delete the "watch-sources.bnk" file
As we mentioned above, Spotify cache files will also be created in mobile devices, so we also provide the methods to clear Spotify cache on mobile devices for you.
If you are using Spotify on iPhone, you can simply uninstall and re-install the Spotify app. Re-installing Spotify may also create cache files but the amount will be lesser. For now, there is no official way to solve this problem.
For Android devices users, please take the following steps:
1. Open Spotify app
2. Tap on the Settings button (generally placed in the top left corner)
3. Swipe down to Storage option
4. Tap on "Delete cache" > select "DELETE CACHE"
After cleaning Spotify cache files, you have actually freed up a lot of storage space on your devices. You can keep using Spotify just like you used it before, but please remember to clean up the cache files regularly to keep your devices healthy.
Download Spotify Music to Save Space with TuneKeep Spotify Music Converter
In fact, there is another way to save storage space from your devices and keep them healthy when using Spotify. You can download Spotify music with TuneKeep Spotify Music Converter and then transfer them to USB drives or burn them to CDs. Since normally-downloaded Spotify music songs are in encrypted OGG format, which means they can't be transferred or burned, but with TuneKeep Spotify Music Converter. This method is totally reliable and trusted by many Spotify users. Let's take a look at the features of TuneKeep Spotify Music Converter now.
Download and convert Spotify music as MP3, WAV, M4A, FLAC, which can be freely transferred or burned
Keep ID3 tags like title, artist, album, etc. in the downloaded files
Rename output files by album, artist, track number, hyphen, space, etc.
Organize output files into folders by "album", "artist" and "album/artist"
Support both Spotify Free and Spotify Premium accounts
Fully compatible with the latest Windows OS and macOS
Read the abbreviated guide of TuneKeep Spotify Music Converter and you will find it is really simple to use.
Step 1:

Launch TuneKeep Spotify Music Converter, Spotify will get launched as well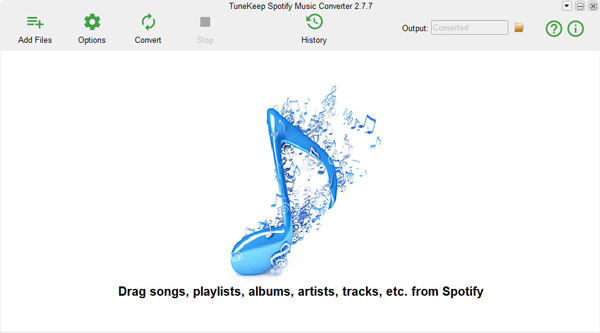 Step 2:

Drag and drop Spotify playlists, albums or songs from Spotify to the converter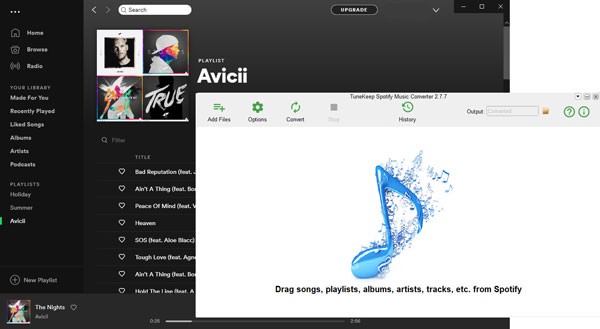 Step 3:

Choose and check the Spotify music you want to download and convert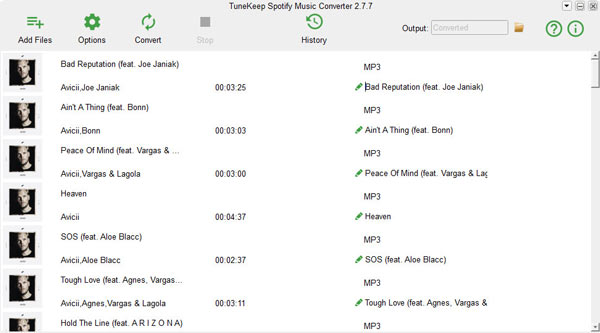 Step 4:

Set output files, select output folder, adjust volume, set conversion speed, etc.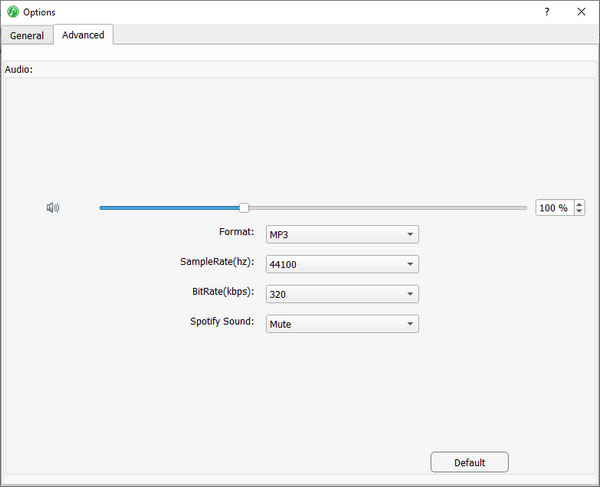 Step 5:

Start downloading Spotify music and wait for a few seconds to finish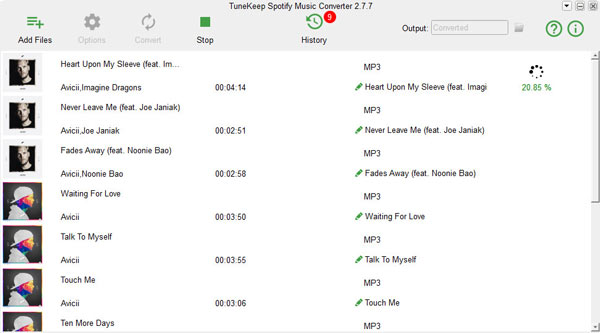 After downloading, you can locate the plain output files in the History panel, they are entirely free to be transferred to any MP3 players or USB drives for offline listening or storing. You can also burn them to CDs for car stereo or enjoy them on your classic CD players, which is cool.
Conclusion
It is important and necessary to clear the cache files produced by Spotify apps and Spotify Desktop since it is a feasible way to get a better user experience when using Spotify and keep your Windows PC, Mac, iPhone, Android smart phone and other devices that have installed Spotify healthy. Developing good habits can make our devices last longer and make us more comfortable while enjoying Spotify music. And TuneKeep Spotify Music Converter can help users get better experiences, whether it is the music experiences or the user experiences of the devices. Downloading it with the button below is the best way to learn more details about TuneKeep Spotify Music Converter.