Spotify was founded in Sweden, a country full of music in the air. There are many world-class musicians and bands were born here, such as ABBA, Avicii and Swedish House Mafia. In 2006, Spotify, a company that provides music streaming services, was established here.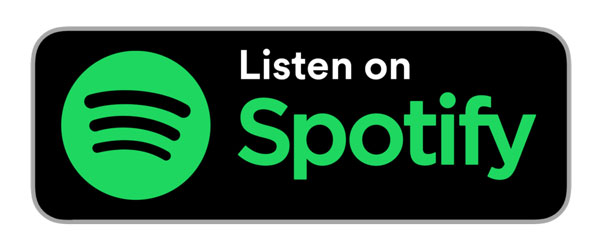 Shortly after the music streaming services were launched, Spotify has been one of the tops in the field. In 2019, the Spotify company has announced that there are more than 100 million users worldwide now pay for Spotify Premium. We can now think that Spotify is already the king of music streaming services.
Why would people want to convert Spotify music to MP3?
Spotify's success is inseparable from the high-quality online music streaming service they offered to subscribers, a simple software interface and the high global level. They also provide a colossal music library which contains over 30+ million latest tracks from all over the world, subscribers can download their favorite music songs to enjoy them offline. In addition to retaining users, Spotify's powerful features also show users what an excellent music streaming platform should look like.
But just like other streaming music services, Spotify does not support downloading music files in MP3 format, which means that subscribers are also limited by Spotify's regulations while enjoying music with Spotify. For example, when subscribers download Spotify music songs on their computers, some of them may want to use the songs as background music in video editing or burn them to CDs.

Since Spotify's downloaded file are in OGG format - an encrypted format, these ideas of the subscribers are not feasible. Not only that, imagine if you want to enjoy Spotify music on more than five devices, it is not possible because of Spotify's 5-device limitations.
Are there any ways for users to convert Spotify music to MP3?
With such many strict restrictions of Spotify, Converting Spotify music to MP3 sounds impossible, right? But what if we told you there is a perfect way to solve the problems we mentioned above, that people do have a way to convert Spotify music to MP3?

To all the subscribers who were limited by Spotify restrictions, I give you TuneKeep Spotify Music Converter – The best Spotify to MP3 Converter which every Spotify music fan should try. This converter can not only decrypted files but also convert Spotify's downloaded OOG file to general MP3 file. As a Spotify subscriber, just like most of you, I highly recommend this lossless music converter to you.
What's good with TuneKeep Spotify Music Converter
Get Spotify music in plain MP3, M4A, WAV or FLAC format for offline listening
Download & convert Spotify music with 100% original audio quality retained
Break 5 devices limitation for you to enjoy Spotify music on infinity devices
Rename output files in bulk by album, artist, track number, hyphen, space, etc.
Sort output files by "artist, album" & "artist/album" without trivial operations
Reserve all ID3 tags like song title, artist, album, artwork, track number, genre, etc. in the output songs
Four steps to complete Spotify to MP3 conversion
Step 1:

Launch TuneKeep Spotify Music Converter

Launch TuneKeep Spotify Music Converter from start menu, taskbar or desktop and Spotify will be launched simultaneously. Please mind that do not exit Spotify when using Spotify Music Converter.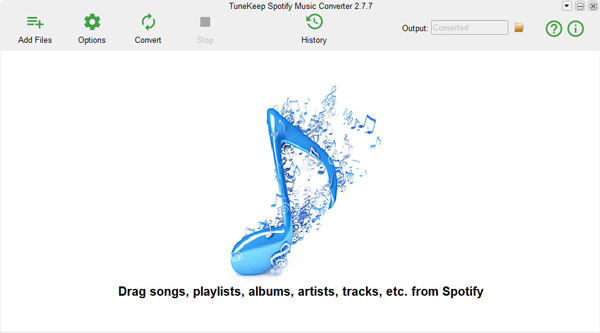 Step 2:

Add Spotify songs, albums or playlists

There are two simple ways for you to add music from Spotify to the converter. The first way is drag & drop. Spotify Music Converter allows you to drag songs, album or playlist directly from Spotify and then drop them in converter to have them added. Before this, you need to display both Spotify and the converter in the same screen.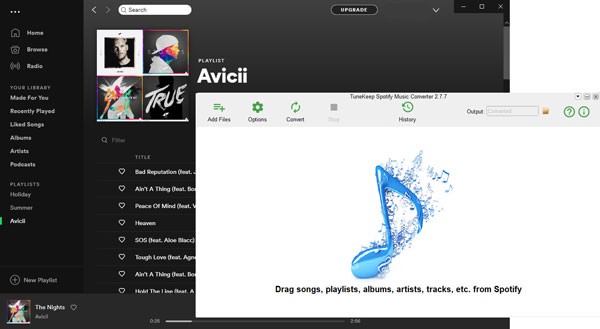 Here is the second way to add music. Simply copy the link of songs, albums or playlists from Spotify and paste it to the converter. Click "Add Files" button and then you can find a link bar at the bottom of the program. Please note that you can still use drag-and-drop operation here. Paste the link into the link bar of Spotify Music Converter and click "+" to add songs, albums or playlist in the converter.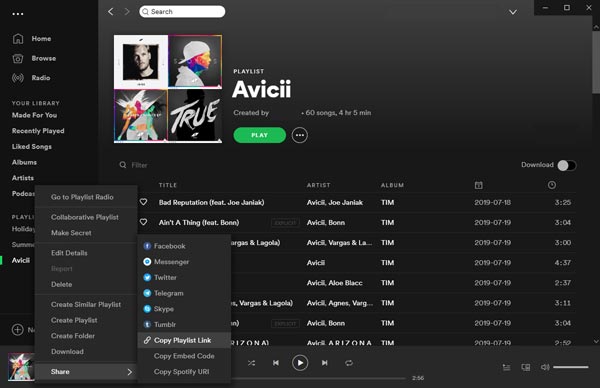 Spotify Music Converter will immediately detect the songs and pop up a dialog for you to choose songs for downloading. By default, all the songs in the album or playlist will be checked but you can uncheck the songs you don't want to download. After that, click Add button to add the songs to conversion list.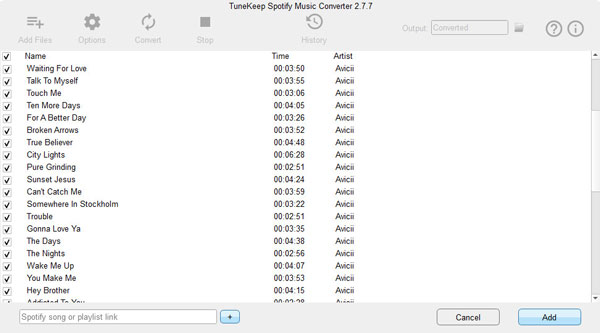 Step 3:

Choose output folder and output format

Now all the songs you chose are added to conversion list. The program will use 44100Hz, 320kbps MP3 as the output format by default. Since we are introducing the best way to convert Spotify music to MP3 in this article, so we will use the default output settings which is MP3 format as an example.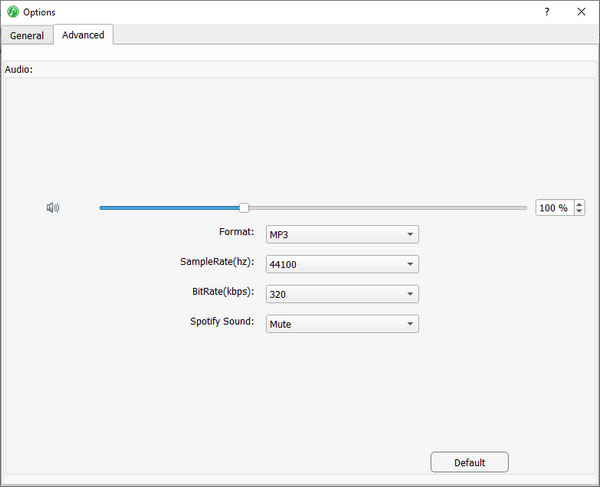 Step 4:

Start converting Spotify music to MP3

For now, the conversion is ready to be started. Just click the "Convert" button and wait for a few minutes to complete the conversion.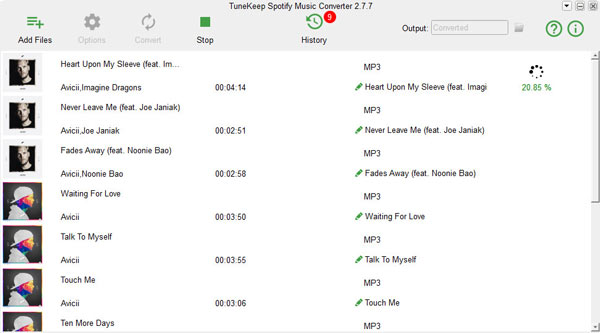 Once the conversion is finished, you are able to open output folder and locate output songs by clicking the "History" button. It's also accessible to remove conversion history or output files if necessary.
Conclusion
Everything have became easy after converting Spotify songs to MP3 files, listening to Spotify music on multiple devices, burn Spotify music to CDs, use Spotify music as background music in video edits. There are no more limitations of Spotify songs with the help of TuneKeep Spotify Music Converter. In fact, TuneKeep Spotify Music Converter can convert Spotify music to M4A, WAV, FLAC files, not just MP3. For different purpose, users can get these four kinds of music files. So, this is not only the best way to convert Spotify music to MP3, but also the best way to convert Spotify music to M4A, WAV, FLAC, if you haven't made up your mind, you don't need to hesitate anymore, this is definitely the perfect choice for you.