Listening to music in the car is an excellent way to have fun. Imagine you are on a road trip with your friends or family, or even alone, what a wonderful experience it would be if you can enjoy your favorite music while driving. It sounds more attractive to enjoy your own music playlists with Spotify than listen to the car radio, right? However, it is a little hard to play Spotify in your car, but we have figured it out for you. In this post, you can learn 6 ways to play Spotify music in the car, continue reading and you will find the best way you want.
6 Ways for You to Play Spotify Music in the Car
1. Cars Supported by Spotify
There are some car brands that are in cooperation with Spotify, which means users do not need to set up any connection or install programs to enjoy Spotify when driving their cars. Instead, you can play Spotify music straightly on these cars. BMW, Buick, Cadillac, Chevrolet, GMC, Mini, Tesla and Volvo are the brands that supported by Spotify. Please note that not every model of them are supported, you can check the supported models on Spotify Everywhere. If you are not driving one of them, the methods below can be helpful to you.
2. Apple CarPlay & Android Auto
If your car has an Apple CarPlay stereo or Android Auto stereo, you can easily open your Spotify app on your iPhone, iPad, iPod Touch or Android devices and then connect it to the car stereo with a USB cable to play Spotify music as you want.

3. Bluetooth
One of the most popular and convenient ways to connect your devices and your car. Switch on the Bluetooth on both your devices and the car you drive and match them simply, then you can simply play Spotify songs with your car stereo. You can also use the car control panel or your device to switch songs.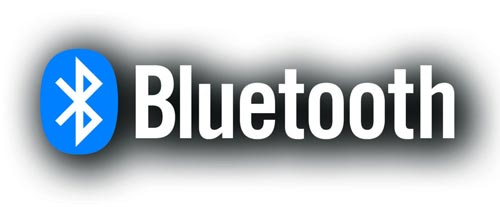 4. AUX
You can connect your phone to the car stereo with an Auxiliary cable since most cars now support Auxiliary. Although it is cable-needed and maybe not as convenient as connecting by Bluetooth, it can play your Spotify songs with better audio quality.
5. Play by CDs
Another popular method to play music in the car. Play CDs with your car stereo can perform a great audio quality and bring you back to the old-school time. However, Spotify songs are now unavailable to be burned to CDs. But with TuneKeep Spotify Music Converter, this solution can be available.
6. USB Drive
It is also convenient to store music in a USB drive and then play them on the car stereo. With a USB drive, you can enjoy music with high audio quality and save space from your phone. Regrettably, Spotify songs are not able to be transferred and stored in USB drives, therefore, users are not allowed to enjoy Spotify music via USB drive. Fortunately, you can use TuneKeep Spotify Music Converter to convert Spotify songs to MP3 and make this method available again.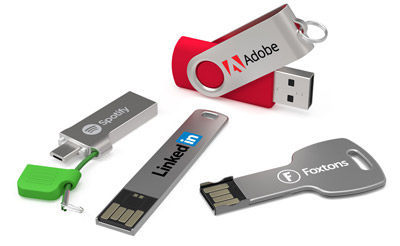 Why We Recommend You Should Use TuneKeep Spotify Music Converter
After learning these 6 ways, it is easy to find that enjoying Spotify music in cars via CDs or USB drives is still popular and great nowadays. Most users may ask how can TuneKeep Spotify Music Converter help in this case. Simply speaking, TuneKeep Spotify Music Converter can convert Spotify songs to MP3, M4A, FLAC and WAV so that they can be stored in USB drives or burned to CDs. Let's find out what else TuneKeep Spotify Music Converter can provide for users to enjoy Spotify music in their cars.
Try TuneKeep Spotify Music Converter for These Reasons
Convert Spotify songs from encrypted OGG to plain MP3, M4A, FLAC, WAV for offline listening
Keep 100% original audio quality in converted files for better enjoyment
Retain all ID3 tags including title, genre, album, artist, track number, etc. in output files
Rename output files in bulk by album, artist, track number, hyphen, space, etc.
Sort output files by "artist", "album" and "artist, album" in only a few clicks
Perfectly compatible with the latest Windows OS and macOS X
Easy Guide of TuneKeep Spotify Music Converter
In order to meet the user's pursuit of convenience and to avoid increasing the difficulty of listening to Spotify music in the car, TuneKeep Spotify Music Converter is designed to be very simple and straightforward. Basically, all users can learn how to use TuneKeep Spotify Music Converter in minutes.
Step 1:

Launch TuneKeep Spotify Music Converter

You can launch TuneKeep Spotify Music Converter from launchpad, desktop or start menu. You will see that Spotify will be launched with the converter since it is needed to finish the conversion. Therefore, please keep Spotify running until the conversion is completely done.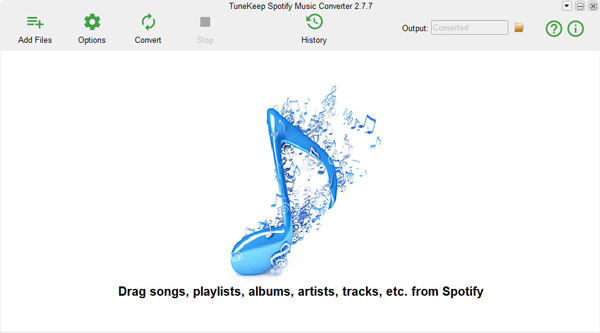 Step 2:

Add songs from Spotify to converter

TuneKeep Spotify Music Converter provides two ways for users to add songs from Spotify to the converter, which is flexible. You can simply drag music from Spotify and then drop it to the converter and press the "Add" button to finish this step.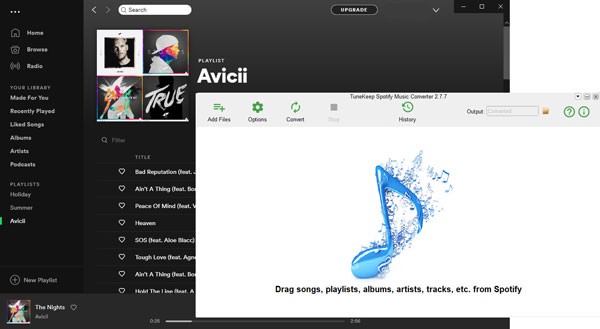 Or you can click "Add Files" button first and then copy the link of Spotify songs, albums or playlists. You will find a link bar at the bottom, paste the link in it and click "+" and "Add" to finish this step.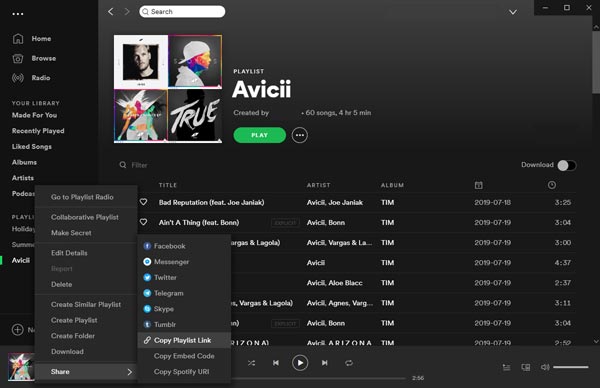 If there are some songs that you don't want to convert but they are added, you can simply uncheck the checkbox of it.
Step 3:

Choose output format and settings

In the top left corner, you can find an "Options" button. Click it and you can select output format, adjust the volume, set conversion speed and choose the way to sort output files in the Options window. Back to the conversion list, you can rename the songs easily before converting them.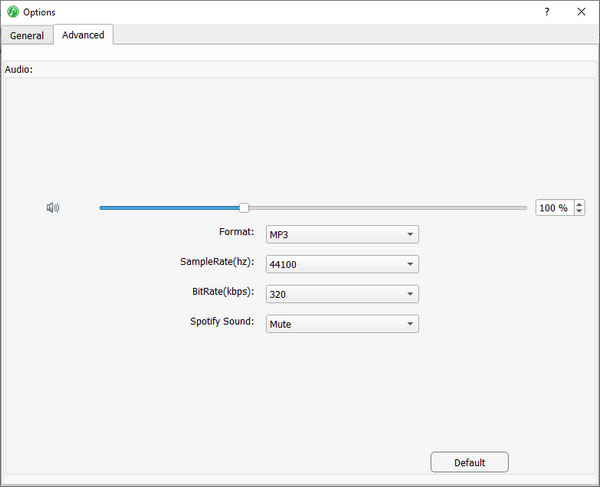 Step 4:

Start the conversion

Also in the upper left corner, there is a "Convert" button for you to press and start the conversion. After conversion, you can locate the output files in the History panel by clicking the "History" button.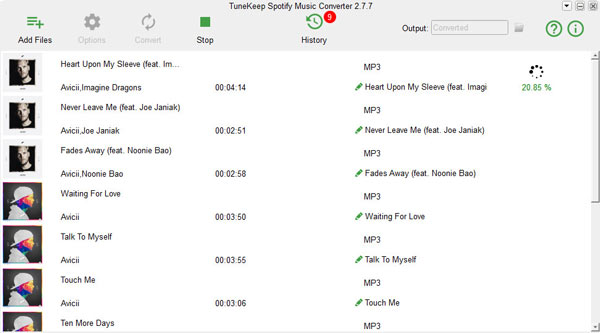 Conclusion
Listening to Spotify music in a car is now very easy. For most people, there is nothing better than listening to their favorite music while driving. If you own a newly designed car with a smart system, playing Spotify in a car will be extremely easy. But if your car doesn't have a smart stereo/system, or if you drive an older car, it is also very simple to enjoy Spotify music in the car in the classic ways like using USB drives or CDs now with the help of TuneKeep Spotify Music Converter. To have wonderful music enjoyment when driving, please wait no more and download TuneKeep Spotify Music Converter now!