Not every Spotify music experience is enjoyable, especially when you get interrupted or failed to stream songs by different problems or errors. Guess most of us have met the "Spotify Can't Play Current Song" error, it is something really annoying, but it just happened. To be honest, this is a puzzling problem, we usually don't know what is causing the problem, so we have to stop streaming Spotify music and try to find the solutions. So that before the problem is solved, we have already lost the mood and thoughts of continuing to listen to music.
8 Solutions to the "Spotify Can't Play Current Song" Error
1. Restart Your Computer
Believe it or not, restating your computer can fix 90% of problems that happened on it, including the topic we are taking about: Spotify Can't Play Current Song. The next time you meet this problem and couldn't solve it, you can try to restart your computer and also restart the music enjoyment with your Spotify music.
2. Restart Spotify
Just like restarting computer can fix 90% problem of it, restarting Spotify can also fix 90% problems of Spotify itself. It is quite normal that an application like Spotify gets a random glitch or frozen, when the situation happens, you can close the Spotify desktop app or the web player and then restart it on your devices, which will cost only a few seconds. Once you want to fix the "Spotify Can't Play Current Song" error and you don't want to restart your computer (since it may cost more time or maybe you are using other apps), you can try to fix the problem by restarting Spotify.

3. Lower the Audio Quality
There may be users who don't know, but we have to say this is a fact that must be known when using Spotify. That is, the "Very High" level of audio quality in the Spotify app is only available to Spotify Premium users. If you haven't paid for Spotify Premium and you set the streaming quality as "Very High", you may get into trouble with the "Spotify Can't Play Current Song" error. Try to set the audio quality as a lower level like "High" or "Medium", this could help you solve the error.

4. Re-sync Spotify
If you have Premium, you can download your favorite songs, albums, playlists, and podcasts, so you can listen to them without an internet connection. But there is another key fact we should know, this is you must get online at least once every 30 days and maintain a Premium subscription to keep your music and podcasts downloaded. Otherwise, your downloaded songs can't be played, which causes the "Spotify Can't Play Current Song" error.
5. Clean Up Storage Space
Spotify requires at least 1 GB of free space for downloads. If you are a Spotify Premium user and you've downloaded tracks from Spotify, your device may have run out of space. However, you can remove the files by going to Settings > Local Files and toggling off Show Local Files. Clean up some space for Spotify and you will find the current songs can be played.
6. Check If the Song is Available in Your Country or Region
As we all know, not every track in the Spotify music library is available in all supported countries and regions. Some tracks are available in the United State, but they may not be available in other countries like the United Kingdom or Australia. Please make sure the current song you want to stream is available in the country you are living, otherwise, you would get the "Spotify Can't Play Current Song" error.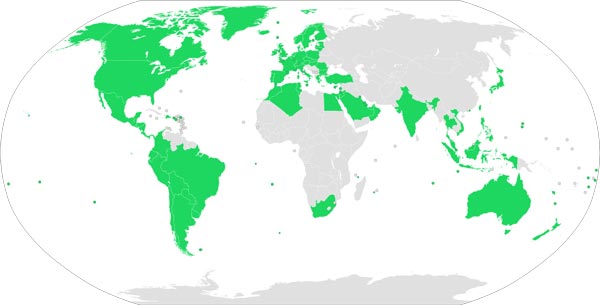 7. Enable/Disable Crossfade
Crossfade is a very cool technique when streaming music. It can make the transition become smooth and comfortable when switching from one song to another to improve the music enjoyment of users. If you encounter problems or errors when streaming music, you can try to turn the Crossfade on or turn it off and see if this trick can help. To enable/disable Crossfade, you can go to Settings > Show Advanced Settings > Playback then turn on or off "Crossfade songs".

8. Download & Convert Spotify Songs with TuneKeep Spotify Music Converter
Did you ever think of download Spotify songs as other formats like MP3 or WAV so that you can enjoy your favorite songs with other music players but not Spotify? This solution can completely and perfectly solve the "Spotify Can't Play Current Song" error once and for all. Tracks downloaded by Spotify itself are in encrypted OGG format, which is unavailable to be played with other music players like the VLC, MediaMonkey, Pi Music Player, etc. How do we encounter the "Spotify Can't Play Current Song" error while we don't even use Spotify to play music, right? We'll say that TuneKeep Spotify Music Converter is currently the best solution to this problem.
What makes TuneKeep Spotify Music Converter the Best Solution to This Problem?
Downloading Spotify music with TuneKeep Spotify Music Converter can not only help users to avoid the "Spotify Can't Play Current Song" error, but also can to improve users' music experiences. After using the converter to download Spotify songs, users can enjoy their Spotify music on different devices such as Walkman, any model of iPod, car stereo or even enjoy with CD. Now let's see the features and advantages of TuneKeep Spotify Music Converter.
Benefits of TuneKeep Spotify Music Converter
Convert Spotify music to MP3, M4A, FLAC, WAV for off-line listening to avoid errors
Every converted Spotify track keeps 100% original audio quality after conversion
Keep all the ID3 tags such as album, artist, track number, etc. in converted files
Rename output files in bulk by album, artist, track number, hyphen, space, etc.
Two different ways to add music from Spotify to converter, both are convenient
Perfectly run on the latest Windows OS and macOS including macOS X 10.15
Simple Steps to Use TuneKeep Spotify Music Converter
The operations of TuneKeep Spotify Music Converter is specially designed to be simple and easy-to-understand, which can help users get the converted Spotify music quickly.
Step 1:

Launch TuneKeep Spotify Music Converter

Launch Spotify Music Converter from your computer just like you launch other programs. Spotify will be launched as the converter automatically, you don't need to open it manually before launching the converter. What you should mind is to keep Spotify running until the whole conversion is finished.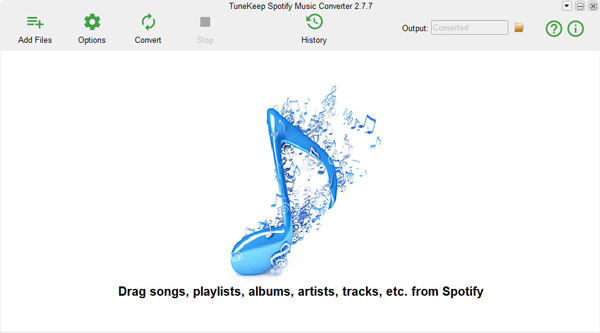 Step 2:

Add Spotify music to converter

Users can add Spotify music from Spotify to the converter in two ways, both are convenient. In the first way, you can simply drag Spotify playlists, albums or tracks to the converter, the tracks will be automatically listed in the panel.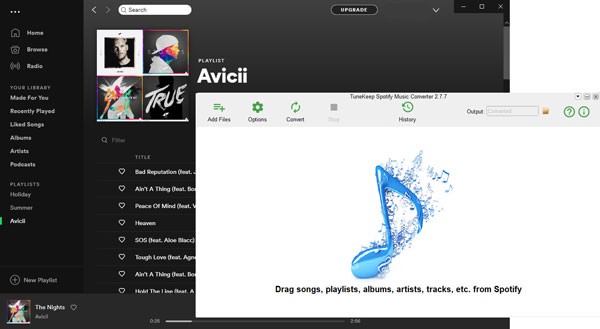 With the second way, you can firstly open Spotify and right-click on a playlist, album or track, and then move your mouse to "Share" > "Copy Playlist/Album/Song Link" to copy the link of your wanted music. After that, please get back to the converter and click "Add Files" button from the top-left corner. There will be a link bar at the bottom, please paste the copied link in it and click the "+" button beside.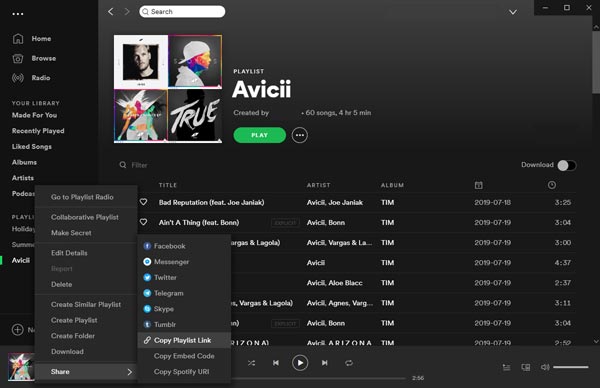 If there are some songs that you don't want to download, you can uncheck the checkboxes of them.
Step 3:

Set output format and options

An "Options" button is available. Click it and you can open the Options panel, which you can set output format and conversion speed, adjust volume, select the way to sort the output files, and other settings.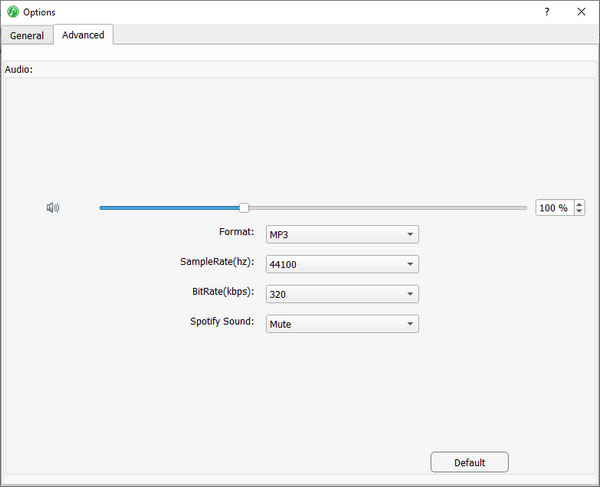 Step 4:

Start downloading Spotify music

In this final step, you can click the "Convert" button from the top-left corner and start converting the songs you want. With fast conversion speed, you will get output files in a short time. If you want to locate and open them after downloading, you can click the "History" button to open the History panel and locate.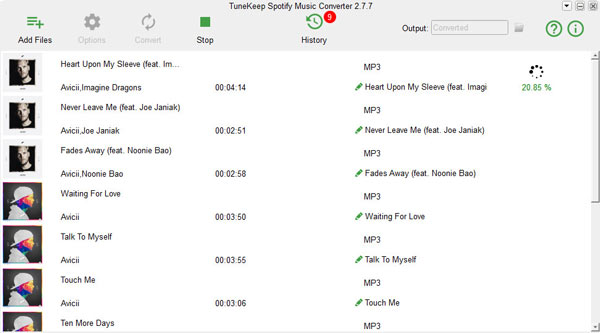 Conclusion
With TuneKeep Spotify Music Converter, we can finally get away from different problems of Spotify. The situation case we talked about in this post, the "Spotify Can't Play Current Song" error is no longer a problem from now on since we have got the ultimate solution: TuneKeep Spotify Music Converter. Not just this one, other problems like devices limitation, playback limitations, transferring limitations, etc. most of the general and common problems that we may encounter when using Spotify could be solved with the help of TuneKeep Spotify Music Converter. So, if you are seeking for a better music enjoyment, or want to enjoy Spotify music without limitations, you should try this TuneKeep Spotify Music Converter by clicking the "Free Download" button below.