For many Spotify users, Spotify is not just a music streaming service. With the Spotify Android app, users are seeking for more possibilities than just streaming music, for example, using Spotify music as ringtone of their smart phone. However, the ideas come from the Spotify Android users seems to be impossible. Let's start with the basic functions, then we will gradually explain to you more about the tips of the Spotify Android app, and by using TuneKeep Spotify Music Converter, we will be able to realize more interesting ideas.
Basic Functions & Skills of Spotify Android App
As a matter of fact, the development of Spotify Android App helps a lot in Spotify's convenience. People can now stream their favorite music or podcast with Spotify on their Android smart phone and tablet at any time in any places. If you have subscribed to Spotify premium, you can even enjoy Spotify music offline on your Android devices. Generally speaking, the functions of the Spotify Android app are mostly the same as those of the Spotify desktop.
The Spotify Android App also allows users to stream music and podcast, discover new music, create and enjoy playlists, download music for offline listening and share Spotify music. The difference is enjoying all these feature on an Android device is much more convenient than enjoying on computers.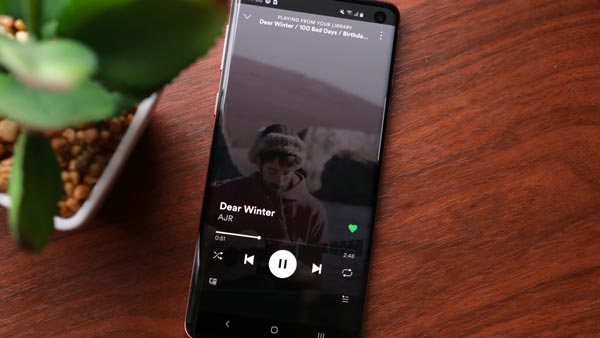 Similarly, just like the Spotify desktop, there are some tips when using the Spotify Android app.
It is convenient to follow some Spotify friends, with that, you'll be able to see what they're listening to and add those hot tracks to your own playlists. If you want to follow your friends on Spotify Android app, just go to Your Library, tap the "Connect to Facebook" option and sign in with your Facebook account, if you have your login info saved in the Facebook app on your phone, you can tap Continue button instead to connect that Facebook account. Now go back to the Your Library page, tap your profile image from the top-left corner. Below your profile picture and username, there is an FIND FRIENDS button, tap it and you can check your Facebook on Spotify.
With the Spotify Android app, you can use your Android smart phone to control your tunes by casting. If you want to listen to Spotify on a set of speakers instead of your phone or tablet, there are a number of ways to do so. Many smart TVs have Spotify connectivity built in, if you sign into Spotify on that device, and it's on the same Wi-Fi network as your smart phone, you should be able to use the casting function to redirect your tunes from your phone to your TV.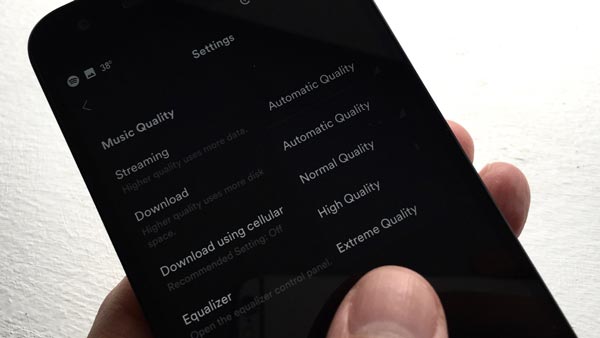 After finding out some useful built-in features and using skills of Spotify Android app, Some users want to do something that they have found impossible with the existing Spotify Android app, like setting Spotify music as ringtone. There are still some interesting ideas that cannot be achieved with Spotify Android app and Spotify desktop. However, with TuneKeep Spotify Music Converter, these wonderful ideas can become reality. Let's find out the reasons from the following paragraphs.
Improve Your Spotify Music Experiences with TuneKeep Spotify Music Converter
After failing many times, Spotify users finally found TuneKeep Spotify Music Converter. This is a professional music converter developed based on satisfying various ideas of Spotify users. Some ideas that Spotify users can't accomplish directly through Spotify can be easily implemented with the help of TuneKeep Spotify Music Converter. So, let's find out why TuneKeep Spotify Music Converter can be so magical.
What make TuneKeep Spotify Music Converter Special
Download Spotify songs, albums or playlists free or premium Spotify account
Preserve every ID3 tags and 100% original audio quality in the output files
Convert Spotify music to common audio formats like MP3, M4A, WAV, FLAC
Sort downloaded Spotify songs by "artist", "album" and "artist/album"
Spotify music can be used as ringtone after the conversion
Fully compatible with latest Windows OS and Mac OS
Simple Guide of TuneKeep Spotify Music Converter
Step 1:

Launch TuneKeep Spotify Music Converter

Launch Spotify Music Converter on your computer just like you launch the other programs. Please remember Spotify will be launched with the converter. Since the Spotify is needed during the conversion, so please don't quit Spotify before all the songs are converted.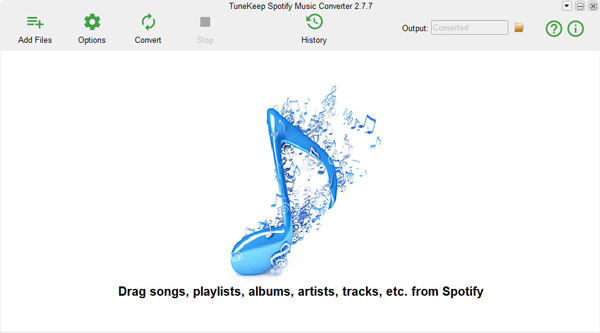 Step 2:

Add Spotify songs, albums or playlists

Please display both Spotify and the converter in the same screen, then easily drag music from Spotify and drop it into the converter. When you see the songs are listed and checked in the converter, it means they are already added. Select the one you want to convert by ticking the checkbox and then click "Add" button from the lower-right corner to continue.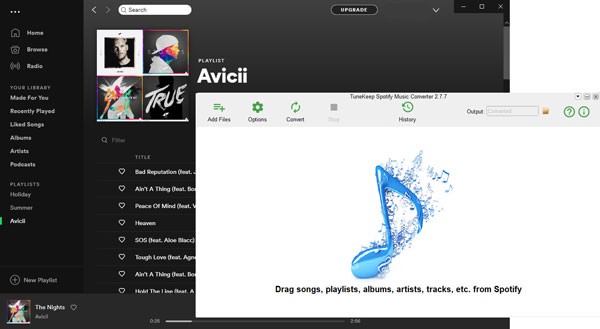 Step 3:

Choose output folder and output format

In the top-left corner, you can find an "Options" button, click it and you can open the Options window to set output format, conversion speed, adjust volume, select the sorting way and make other changes.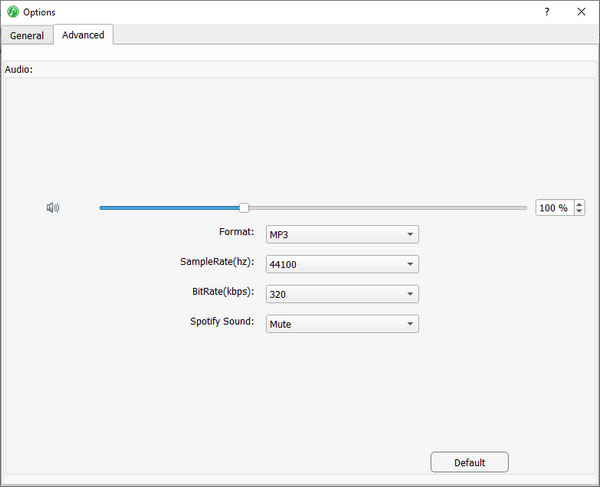 Step 4:

Start converting Spotify music

You can press the "Convert" button to start downloading Spotify music and wait for a short time to complete the conversion. After downloading, you can click the "History" button to open the History panel and locate the output files.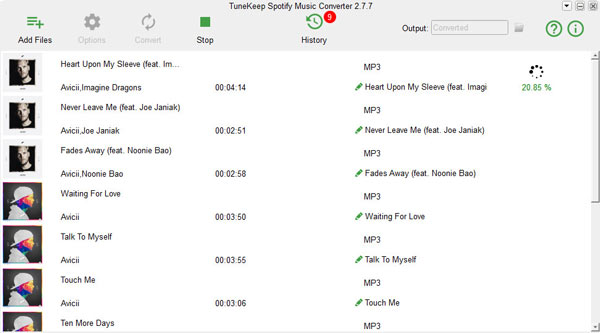 Step 4:

Set output files as ringtone

We've been seeking for a way to set the Spotify music as custom ringtone for our Android devices, below are steps you can follow.

1. After connecting your phone to your computer, please copy the songs to the "ringtones" folder in your device's storage space.
2. Open Settings on your Android device.
3. Tap Sound. You can also type "Ringtone" into the search bar at the top if you can't see a section with Sounds in the title.
4. Tap Phone ringtone.
5. Select the downloaded song you added to the ringtones folder.
6. Tap Save or OK to save your settings.
Conclusion
With the help of TuneKeep Spotify Music Converter, you can actually do something more interesting on your Android devices and the Spotify Android App. Setting Spotify music as the ringtone of the Android smart phone is one of the cool ideas, and we can now achieve it very easily. In the future, we believe that more and more users will find out something special and cool when using the Spotify Android app, and we also hope that TuneKeep Spotify Music Converter can be the best helper for all the Spotify users, no matter free or premium. If you also want to try to enjoy Spotify in a cool way, come on and download TuneKeep Spotify Music Converter right now.